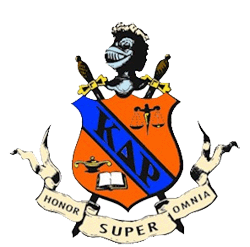 Consul - Christopher Piszar
Senior Tribune - Thomas Sanday
Junior Tribune - Trevor Wilson
Praetor - Vineet Patel
Quaestor - Daniel Surmont
Risk Manager - Pete Vereecke
House Manager - Alex Givens
Propraetor - Jared Sivec
Pontifex - Ian Armstrong
Historian - Stuart Martin
Centurion - Jacob Samborski
Winter Rush yielded one pledge, Nick Honor, who was initiated as brother of KDR on March 26th.
The Brothers entered Greek Week 2010 eager to accomplish victory for the third year in a row; Kappa Delta Rho once again rose to the challenge of victory to become the new back to back to back champions! Victories throughout the week motivated the brothers as they continued to progress through the week. Despite a rocky start with second place finishes in Pyramid, Pool and Obstacle Course; the men of KDR refused to back down. Overwhelming wins in Trivia Pong, Volleyball, Basketball, Keg Toss, Puzzle Race, and Tug-of-War paved the way to Airband in victory throughout the week. A highlight of the week was the long awaited return of the Keg to its rightful home thanks to Armstrong's throw of 36 feet 5 inches. Entering Airband with the knowledge that victory was assured, Kappa Delta Rho presented 'Saturday Morning Cartoons'; a fun look at the 90's cartoons we grew up with and loved. Ghostbusters, Doug, Pokemon, Power Rangers, Teenage Mutant Ninja Turtles, Captain Planet, and Looney Tunes to name a few; with commercial breaks from Billy Mayes and Rock em' Sock em' Robots. In addition to retaining the Greek Week trophy, Kappa Delta Rho was also awarded Outstanding Service and Philanthropy, as well as honoring Brother Nick Honor as Pledge of the Year.
Following the success of the previous years' fundraising, KDR continued its venture with KBG at Comerica Park. The brothers also expanded their fundraising efforts by working with Cedar Pointe for new financial venues.
The William's Leadership Academy ended on a high note as Alpha Gamma came back from the 99th National Convention with 4 Regional awards and 2 National awards. The awards include the following:
Regional Awards:
William I. Myers Award – Outstanding Chapter Scholarship
Outstanding Recruitment Award
National Awards:
Leo T. Wolford – (Campus Involvement) - 2nd Place
(Outstanding Chapter Website) - 2nd Place
The Brothers went into the fall semester with high spirits after successful summer of fundraising. A successful Rush campaign produced 10 pledges. Semi-Formal was held on November 13th at El Zolcalo in Mexican Town.
The continued promotion of campus and inter-fraternity relations saw a variety of joint social events during the semester.