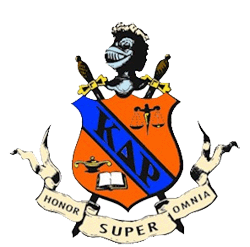 Consul - Patrick Andridge
Senior Tribune - Joe Colombo
Junior Tribune - Alex Repeck
Praetor - Alan LaTour/Vineet Patel
Quaestor - Christopher Dugan/Doug Sollman
Risk Manager - Josh Gallihugh
House Manager - Erik Piszar
Propraetor - Thomas Sanday
Pontifex - Alex Givens
Historian - Timothy Hooper/Pete Vereecke
Centurion - Chris Piszar
Following Elections, the brothers entered 2009 with high hopes and expectations for the chapter. Bids were given out, with 2 young men successfully pledging to become brothers of Kappa Delta Rho.
Entering Greek Week confident of a repeat victory from the previous year, Kappa Delta Rho once again rose to the challenge of victory to become the new back to back champions! The Brothers started out strong winning Pyramid, Obstacle Course, Basketball, Volleyball, Chug, and Tug of War. Leaving no signs of weakness, the brothers competed without a single 3rd place finish throughout the week. Entering Airband bolstered with the knowledge that even disqualification assured victory, Kappa Delta Rho presented ĎA Day in Life of Tommy the Titaní; a controversial presentation of the daily happenings at UDM. The day started with a look at campus security and community safety, then a look into the hard knock life in the dorms, followed by the TDR for some quality food. Tommy moved on to playing kids games with Registrar and Financial Aid and the square deal we get from the bookstore. This lighthearted look into the UDM community was ill received by the judges however, and the brothers received last place, but as previously stated, it didnít even matter and Kappa Delta Rho still won Greek Week. Brothers Robert DeCoste, Alex Givens, and Thomas Sanday were honored with awards for Greek Man of the Year and Pledges of the Year respectively.
Rose Formal was a great success and saw many new changes. The first change was the event being handled entirely by the Alpha Gamma Alumni Corporation. Formal was held at the historic Fort Shelby in downtown Detroit. The brothers were also pleased to name three new sweethearts: Amanda Cornwell, Dawn Kosal, and Alyssa Starkey to Alpha Gamma.
Fundraising was another major focus for the chapter and a new joint venture with Kappa Beta Gamma was formalized at Comerica Park.
Going into the Fall Term, the brothers were pleased to see a successful rush. Brother Joseph Colombo led Rush over 2 weeks which yielded 10 pledges to Alpha Gamma. The brothers were treated to a visit from the new National Consultant, Shane Henry, who provided valuable feedback for improvement of the chapter. As Pledging progressed, the pledges worked hard to meet their requirements; ultimately, Alpha Gamma was happy to welcome 9 new brothers into her ranks.
Another accomplishment for the brothers was receiving direct support from Calihan officials in support of tailgating the Menís Basketball games.